Dear Reader,

There was a lot cooking at The Information this week, and one new thing I wanted to highlight in particular. On Friday, we published our first Out of Office column. Every other Friday, we'll offer up some practical advice for how to be more productive at work—wherever your office may be—and home. Our first column by Nick Wingfield took you inside the world of executives' home Zoom setups. After reading it, I am going to upgrade my lighting and see if that helps spruce up my look! Let us know what topics you would like us to cover in the future.
For those of you who aren't subscribers yet, we hope you give us a try this week to get the best journalism about technology and business, our daily Covid-19 Tech Impact email and much, much more.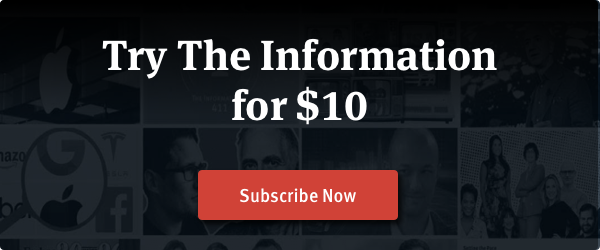 When the Check Doesn't Come In

It was December 2008, and Leah Busque was broke. It had been six months since she had left her cushy job as an engineer for IBM to build a service helping people outsource their errands to folks looking for extra income. And despite months of conversations with investors—occurring against headwinds of the financial crisis—her credit cards were maxed out and her bank account was dry.

"I knew it was going to be an uphill battle," she told me recently. But things got even tougher. A couple of angel investors she met with promised her $250,000 in the fall. But by the time December rolled around, the money hadn't come in.

It all came to a head in March of 2009. In a meeting during which she thought she was finally going to get the check, investors told her she could have $50,000 because the stock market still hadn't recovered. "It was so devastating," she said.

Yet Busque managed to stay in business and her company became the well-known TaskRabbit, which was acquired by Ikea in 2017, a year after she stepped down as CEO. I recently chatted with Busque, who now goes by Solivan, as I searched for lessons for founders who are now going through something similar.

Coronavirus has brought fundraising to a halt, with only a handful of exceptions where investors are demanding stiff terms. Young entrepreneurs without track records are having a particularly hard time.

Looking back on the experience, Solivan says she now has more empathy for the investors. She's one herself through Fuel Capital, where she is a general partner. But at the time, it left her in a very tough position.

"How do I build this company on nothing with no support and no team?" she said.

Rather than try to go back to IBM, which she considered, she got scrappy. She put Post-it notes on doors and cars marketing her service, then called Run My Errand.

Business was slow, but there was growing interest from people who wanted to earn money handling tasks. So she stuck with it.
In the summer of 2009, Solivan moved from Boston to the West Coast to join a Facebook-run startup accelerator. She thought she would receive $150,000 from the program. The actual offer turned out to be only $15,000.

It wasn't until that October that Ann Miura-Ko at Floodgate invested $1 million. She was finally off to the races.

Solivan said she thinks back to those early days in determining how to support the companies she has invested in. Her portfolio includes fertility-financing company Future Family, Feather, which offers furniture rentals, and personal shopping company Dumpling. One lesson she keeps in mind is the importance of sticking with it and finding a way to keep your business going—yourself—until the market changes.
'Worst Nightmare'

Solivan says she also thinks back to another tough period in the history of TaskRabbit. By 2014, the business had grown rapidly as the economy had recovered. The company had raised lots more from investors and had more than $20 million in the bank.

But Solivan and her team also had a lot of well-funded competition. These new services were making inroads in specific markets, like housecleaning and dry cleaning, with slick new apps.

She had built TaskRabbit for a desktop world and to help with a wide variety of chores. "It became very obvious we had a product problem," she said.

On top of that, the business wasn't sustainable. She knew she had to make some cuts. She targeted staff in marketing and operations and at the same time invested in product and engineering, choosing to rebuild the service from the ground up. "It was brutal," she says.
The layoffs were her "worst nightmare." But they also saved the company.

Looking back, she wonders if she should have cut a little deeper.

"If I had cut deeper, would we have been profitable? Probably," she says. "When we were acquired we were $3 million short of being profitable."

As for where the tech industry heads post-coronavirus, Solivan thinks big changes in consumer behavior are ahead. "We will never be the same," she said.

She's hunting for companies that want to transform how we work, our health and remote education. "The best founders start when times are difficult," she says.

We're Hiring!
We're actively hiring amazing people in San Francisco and beyond. Here are some of our open roles. We hope to hear from you.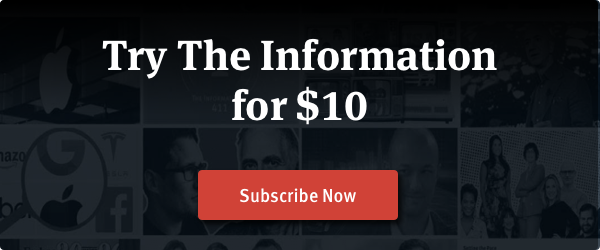 This Week's The Information Articles.